Small ac party halls are the best location to host birthday, great occasions and private parties with 50, 100, 200 seating with or without food with an outdoor buffet. We have a well equipped gathering lobby to encourage big business meets. We can hosts expansive scale party, banquets and gatherings. We provide fine feasting hall, evaluated among the most excellent eateries in Chennai, serving a scope of cooking styles, particularly curate by the gourmet expert. Our breathtaking venue and qualified staff will meet your exact needs. Our services are always offered for a excellent value. Food provided in the feast hall is of the highest values and worth that has been thoroughly appreciated and enjoyed. Ample parking facility is available
Best facilities in party hall
A decent feast hall gives different administrations like valet parking, air conditioning rooms and so on so remember to check the administrations they offer.
Wedding Hall facilities
A wedding is incomplete without visitors. Music, gabs, moves, set the festival mind-set. Along these lines, regardless of whether it is mehendi, sangeet or shagan, sufficient space is required for entertainment only. You can generally pick meals which can suit your visitors effectively. There are wedding meals and marriage halls for various sorts of social event. We have a limit of serving in excess of 200 visitors. Along these lines, Regardless of the size of the social affair, a reasonable dinner can be organized.
Gathering party hall
Halls make for great festival venues. In the event that halls are decorated with period furniture and goods, covers and mirrors, at that point they look superb. The more established the hall, the better. It is a beautiful encounter to be moved to a past period while celebrating in such halls. Gatherings in halls can be gone to by enormous families, couples and companions.
Best Cabin facilities Hall
The wedding venue is the place the wedding will happen, relatives are going to come and considerably more. Everyone needs to enroll the best wedding cabin for the weddings, and wedding organizers expect the best employment in booking the halls for wedding.
Kitchen Facilities
We have well Equipped Kitchen with gas stoves, Vessels to cook rice, Dhall, Vegetable, Sambar, Rasam and so forth, Milk and inactively cooker, Vegetable shaper, dosai kal, Potato Peeler, wet processors, Cocount Scrapper and sweet plate.
Food Facilities in party hall
Clearly, food is the most significant piece of any event. From snacks to the principle course, treats and beverages, there is a great deal of food the board that should be dealt with But, regardless of what cooking you wish for, the in-house providing food administration is qualified to set them up.
Comfortable space facilities
Agreeable space and size to possess the entirety of your visitors serenely. Will be situated at a perfect area. Course of action of visitor houses for your visitors to remain during the times of the reception. Deal with your visitors and relatives every which way to make the most wonderful and critical wedding reception that everybody will recall for quite a long time to come.
Air-conditioned party hall
Aiyavoo hall, Chennai, has the ability to situate 200 individuals theater style and can have dinners for up to 100 individuals. The rich hall is an ideal venue for conferences, wedding receptions, and enormous formal plunk down meals.
Party Hall decoration facilities
We offer our customers party decoration administrations for parties. Our gathering decoration administrations or we may state works are as per the most popular trend, according to the customer's prerequisite.
Best facilities in party hall
We possess the best party Halls and Banquet Halls for birthday parties in aminjikarai Chennai that gets eminently decorated to suit every single uncommon event. Our halls can be appropriate for a capacities or corporate events.
Party hall food facilities
Food gave in the Banquet halls is of the best expectations and quality that has been altogether valued and delighted in by the entirety of our supporters consistently. It is no big surprise that we have established an everlasting connection as the best Wedding Halls in aminjikarai Chennai On the entirety of our visitors.
Enormous parking facilities
We have the arrangement for valet leaving, parking spot to suit your autos, furniture, fundamental lighting and power reinforcement, and so on with the goal that your capacities is a smooth and well-orchestrated event.
Easily reachable party hall
Booking in our Conference and Banquet Halls will spare you a great deal of time and cash. Truly, arranged in Aminjikarai, at separation of 5 mins from metro station and 05 minutes drive from the significant business and strip malls, our conference and Banquet Halls are the best decision for your gatherings or capacities or corporate board room gatherings.
Event manager facilities
Our expert Banquet group will help you in arranging from menus to seating plans, music to lighting, and settlement to the completion of each acceptable course of action. Also, therefore we take additional pride in the events and capacities that we administration for.
Mini AC party hall aminjikarai
Terrific Multi-food AC Party Hall aminjikarai offers open to guest plans for all; it has a decorated roof and lights that give the venue a nice look. The staffs at this venue are astonishing; they are gifted and all around prepared for their separate occupation. The venue has a comfortable climate which makes everybody feel invited.
Large Hall capacity facilities
A perfect spot for all your family capacities, birthday parties, conferences, social affairs, conferences, workshops and so on. Our venue is situated in aminjikarai, a rich zone, and is effectively available and near the Metro Station. Absolute 200 pax limit and separate smorgasbord eating space accessible.
Eye catching architecture
The architecture of the Best AC Banquet Hall in aminjikarai is eye catching; individuals can't prevent themselves from praising the hall. Try not to burn through your time in mission of the hall as no place else you will get such quality with the reasonableness of value like the aiyavoo hall.
Dinner hall facilities
Dinner halls are utilized during get-togethers like wedding receptions, debuts, parties, family social affairs, reunions, Christmas parties and other exceptional events.
Staff facilities in party hall
Dinner Hall gives things expected to make the event and festivity important. This incorporates chairs and tables, stopping territories, refreshment stockpiling containers and food warming offices. Aiyavoo Hall faculties are likewise accessible to help you during and even before the event. It has a delightful office that is ideal for an event.
Reasonable cost party hall
The financial backing is the absolute most significant factor to consider while picking the wedding reception venue. It decides the sort of hall that a couple can lease. Aiyavoo halls fluctuate in size and furthermore in cost. There are costs to suit each spending limit.
Marriage Hall Main Entrance
(Entrance from Aminjikarai Bus stop)
Created on 05-01-2017
Posted By – Kumar Admins
Stage Decoration Photo
(Marriage dated 23-01-2017)
Created on 25-01-2017
Posted By – Senthil Admin
Kalyana Mandapam Outer View
(Kalyana Mandabam full views)
Created on 31-01-2017
Posted By – Kumar Admins
Dining Hall Photo
(Dining Hall View)
Create on 31-01-2017
Post By – Kumar Admin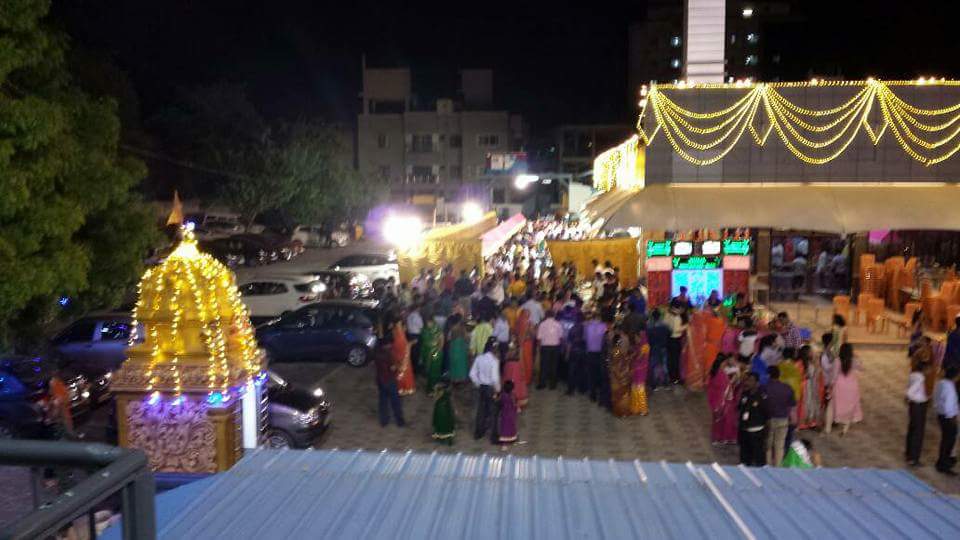 Parking Lot Photo
(Parking Lot Photo)
Create on 31-01-2017
Post By – Kumar Admins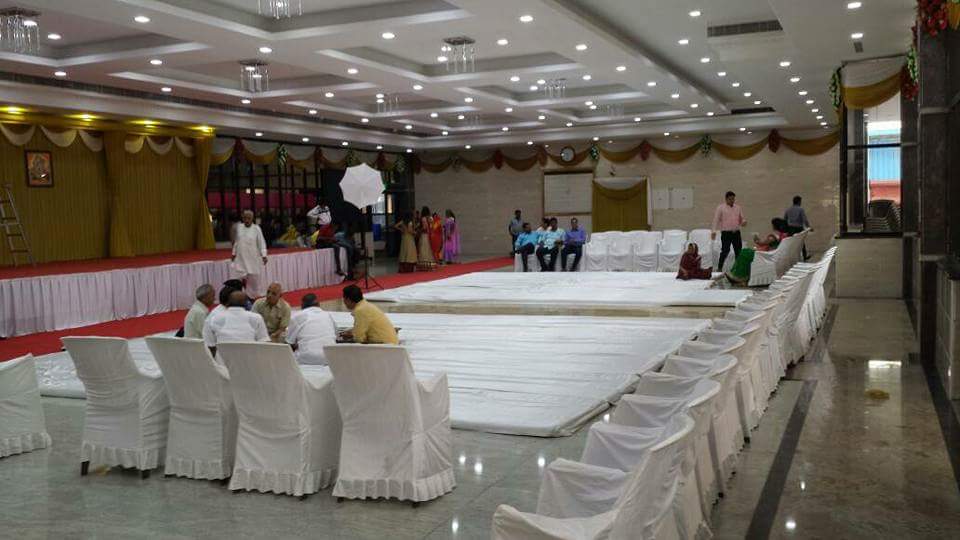 Party Hall – Inner View
( Inner Views)
Create on 31-01-2017
Post By – Kumar Admin